Born Nov 29!
Tuffy x Ace (unregistered)
2 Males are SOLD
3 Males are AVAILABLE
(waitlist customers have choice on first two out of the 5.
All females SOLD.
Lexi x Robby (registered)
All Males - sold
Female 1 - Sold
Female 2 - AVAILABLE 
Please contact me asap for more info to put in a deposit!
Thankyou, Pam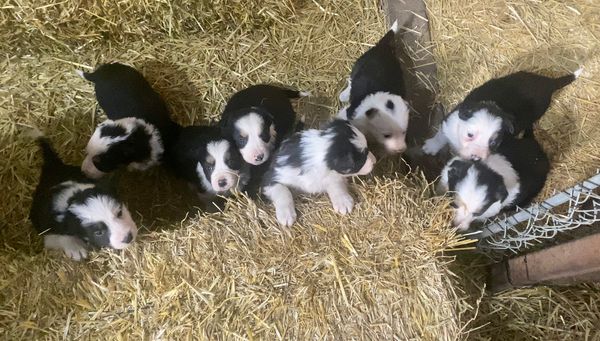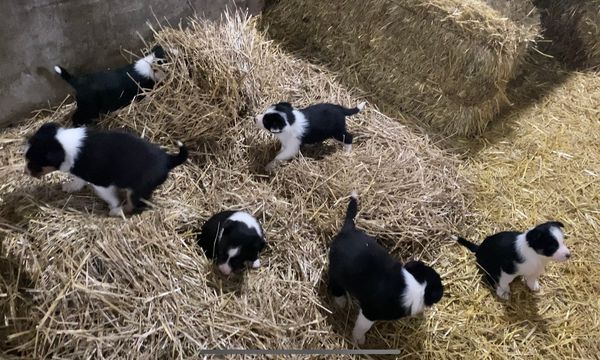 Pics and pedigree of parents in Ranch Dogs
All pups have a full one year health and working guarantee from purchase date.
$50 fee to go on waitlist. Please be advised this is a fee and non-refundable. 
Waiting time can vary, and can be as little as a month or may be up to 2 yrs. 
 
Waitlist has been started for spring/summer litter. 
There is a $250 non refundable deposit on all pups once they are born. People on the wait list get priority in order they have been waiting. You will be contacted a few weeks after litter is born. If you are on wait list, and want to confirm ahead of time please contact me by e-mail or phone. 
We can also arrange for out of province travel.
Thankyou,
Pam
pam-mcintyre@hotmail.com